Everypoint & Energize Party!!
Dear [[firstname]]
We wanted to let you know about our upcoming Everypoint & Energize party, it will be running on Saturday 28th April from 7:30pm. Tickets are now on sale in Reception and cost £15 per person. The evening will consist of complementary arrival drink's, light refreshments and entertainment from 'The lack of commitments' a soul revival band.
A night not to be missed!!
Thanks
Nikki Parkes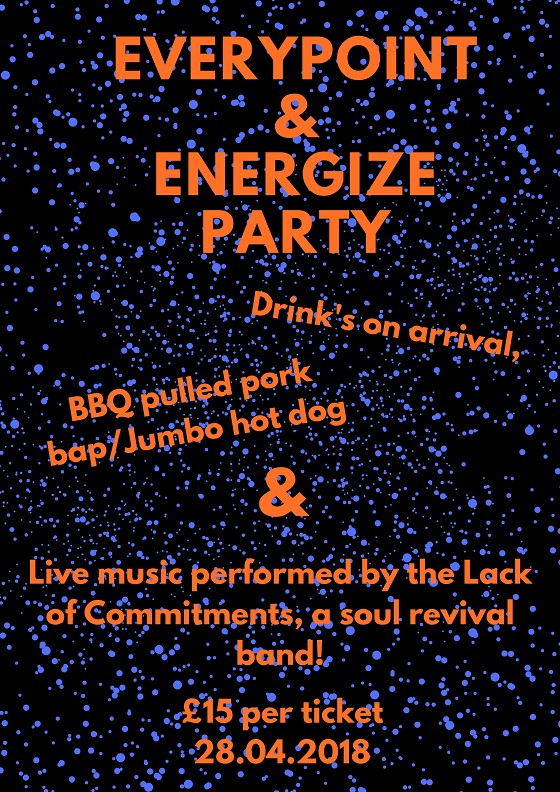 News & Events